6pcs dimmable led bulbs, perfect to be usded for Cosmetic, clean-shaven, Dressing and Dry Your Hair. Keep your beauty always.

Touch makeup mirror with lights
It's made of high quality aluminum frame, strong, solid varnished tinplate metal frame and base, what allows it to stay sturdy on table. Glossy seamless frame makes the mirror more high-grade and beautiful.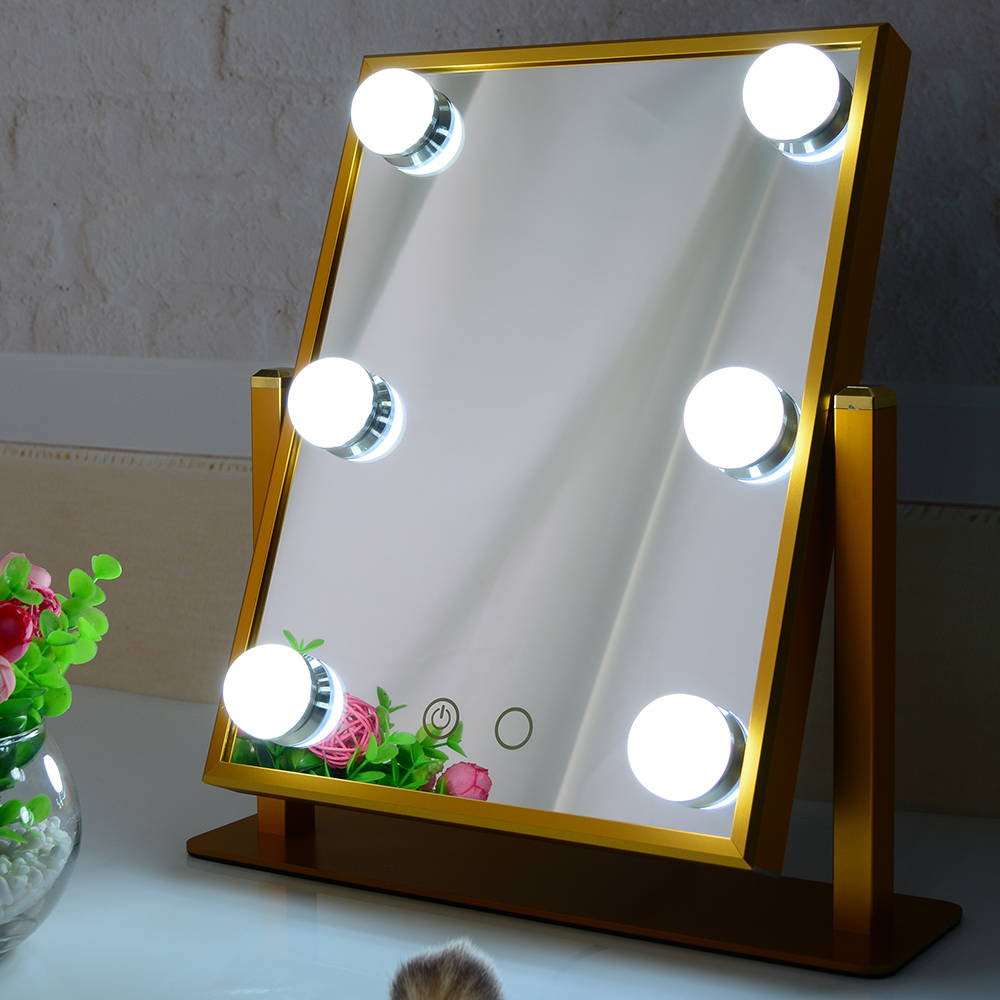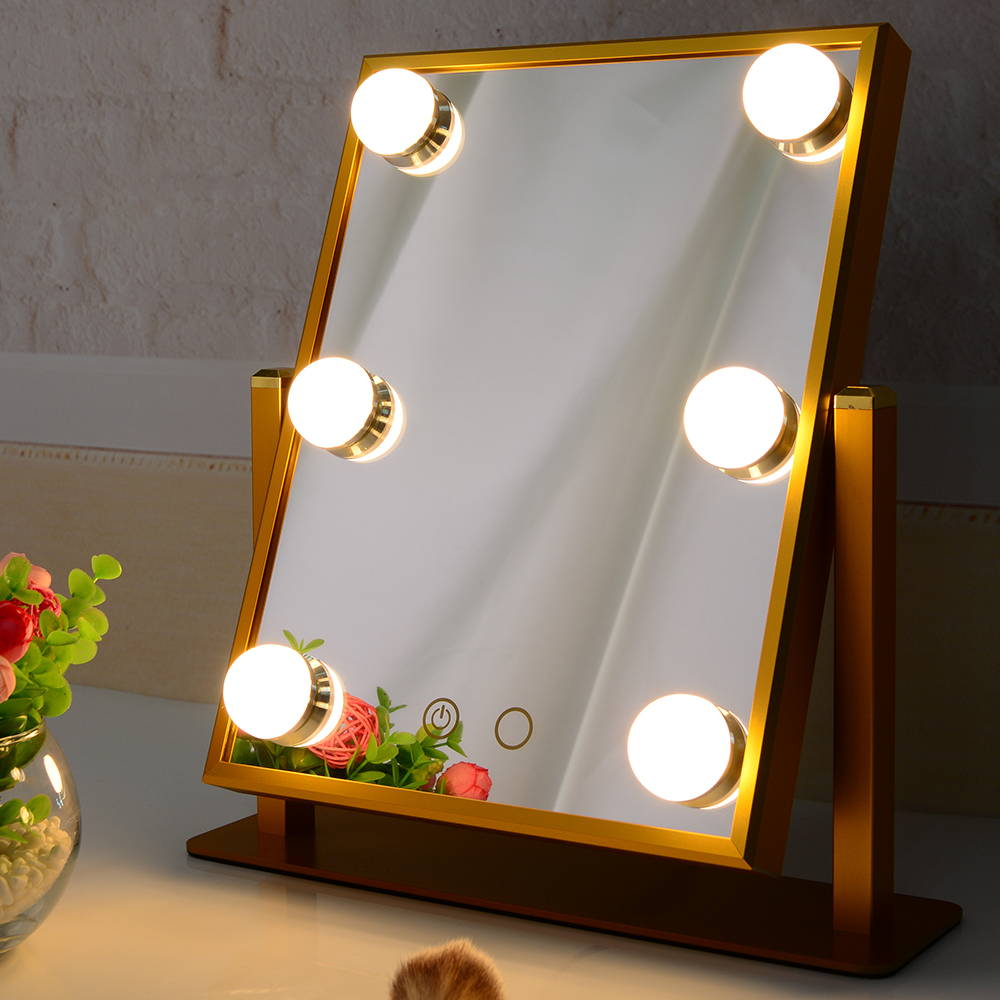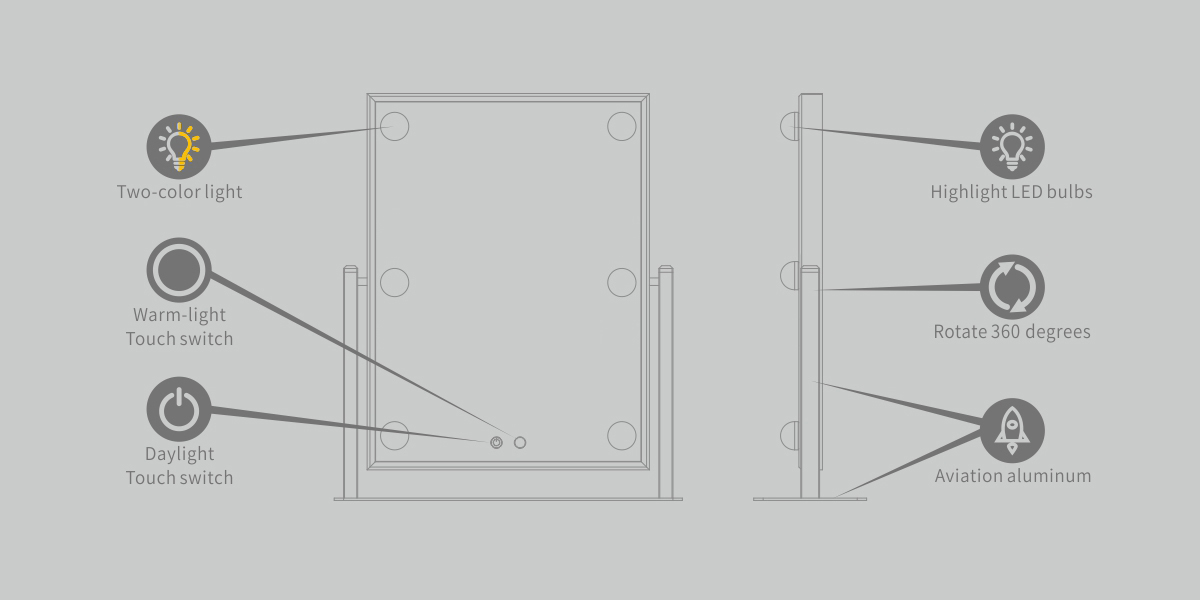 Compact travel vanity mirror
Choosing the light closes to the light of the day, to grasp the better degree of shade. It's more convenient to use hair dryer, curling iron and keep the exquisite exterior.
The Number Of Lamp Beads Contained In The Bulb
Daylight 6500k / Warm Light 3200k
The Number Of Lamp Beads Contained In The Bulb
Daylight 6500k / Warm Light 3200k