The Hollywood Style Makeup Mirror Is Salon Grade Piece, It Is Essential Professional Makeup Aids for Star And Makeup Artist.

2 Kinds of Setting Up, Wall Mounted / Tabletop Vanity Mirror. The Makeup Mirror Is Versatile as It Can Be Placed on A Makeup Desk or Hung on The Wall.

Salon-level Hollywood style makeup mirror
With beautiful design and long-lasting quality, BEAUTME Hollywood Vanity Mirror are the ideal companion for all your makeup, decoration and even for selfies! Come on, just take it to your home!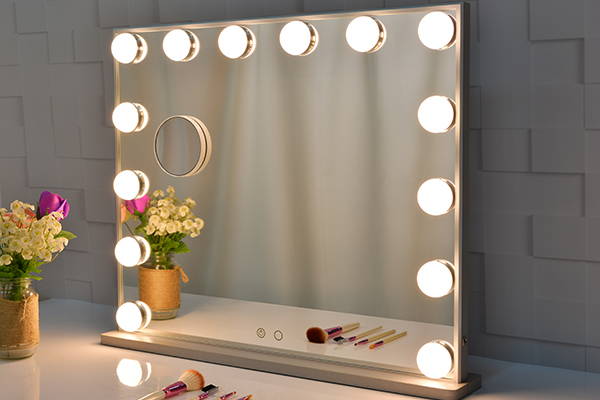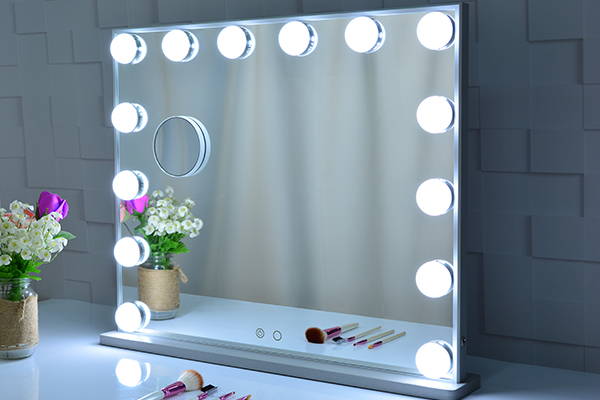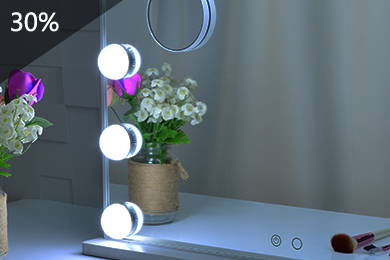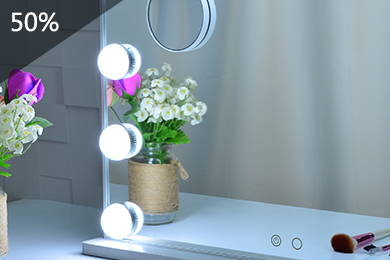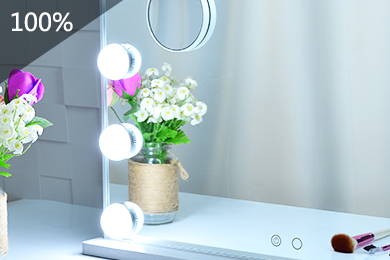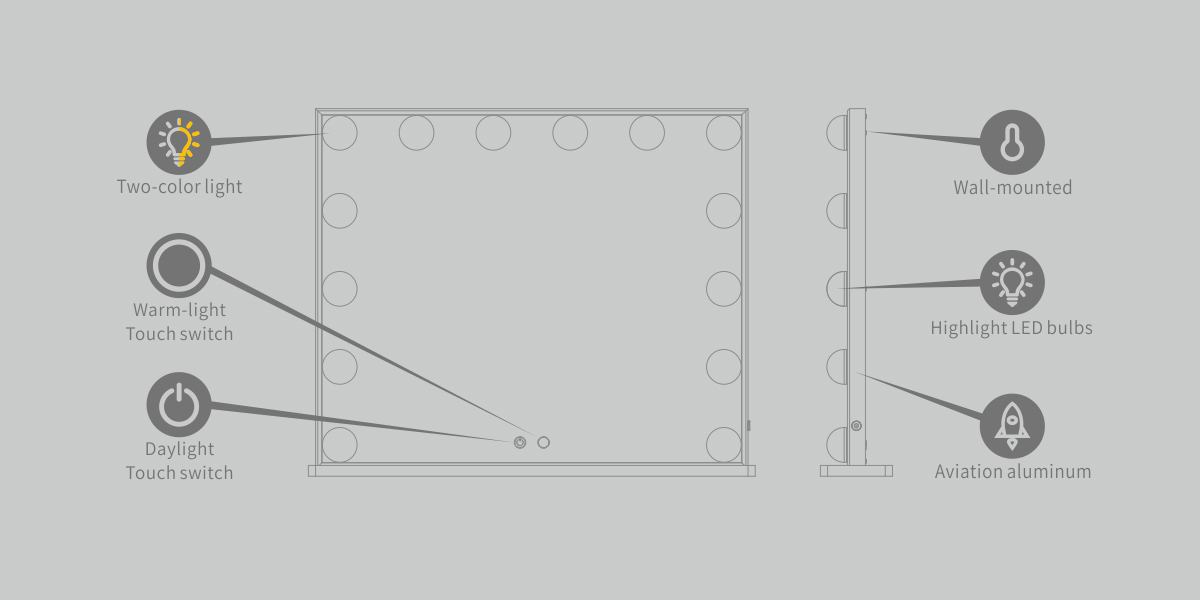 Perfectly complete your beauty program
If You Want To Have A Professional Exquisite Makeup, In Addition to Make-Up Techniques, Vanity Mirror with Lights will be Essential. The Makeup Mirror with Light Projection in The Face avoid a Shadow On The Makeup to Ensure Uniform Color. FREE SHIPPING ON ORDERS OVER $99 100% SATISFACTION GUARANTEED

EASY & FREE RETURNS IN 30 DAYS