One of the good gift for wife/ girlfriend/ daughter/ mom, let them enjoy makeup and nails anytime, anywhere!

Lighted Makeup Mirror with LED UV Nail
Give you a professional lighted makeup mirror with LED Nail Lamp. With 2 in 1 Function, Makeup Mirror with LED UV Nail Lamp is Conveniently easy to use, and Make Life Better.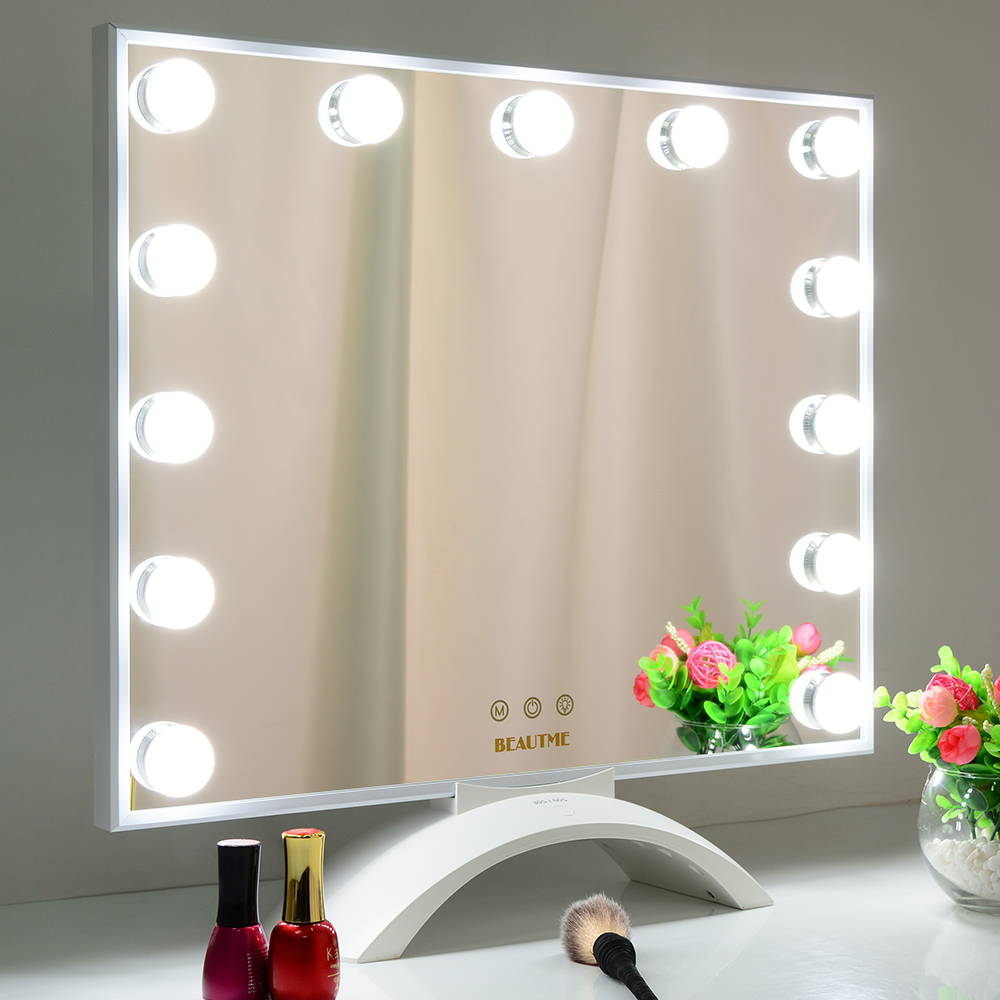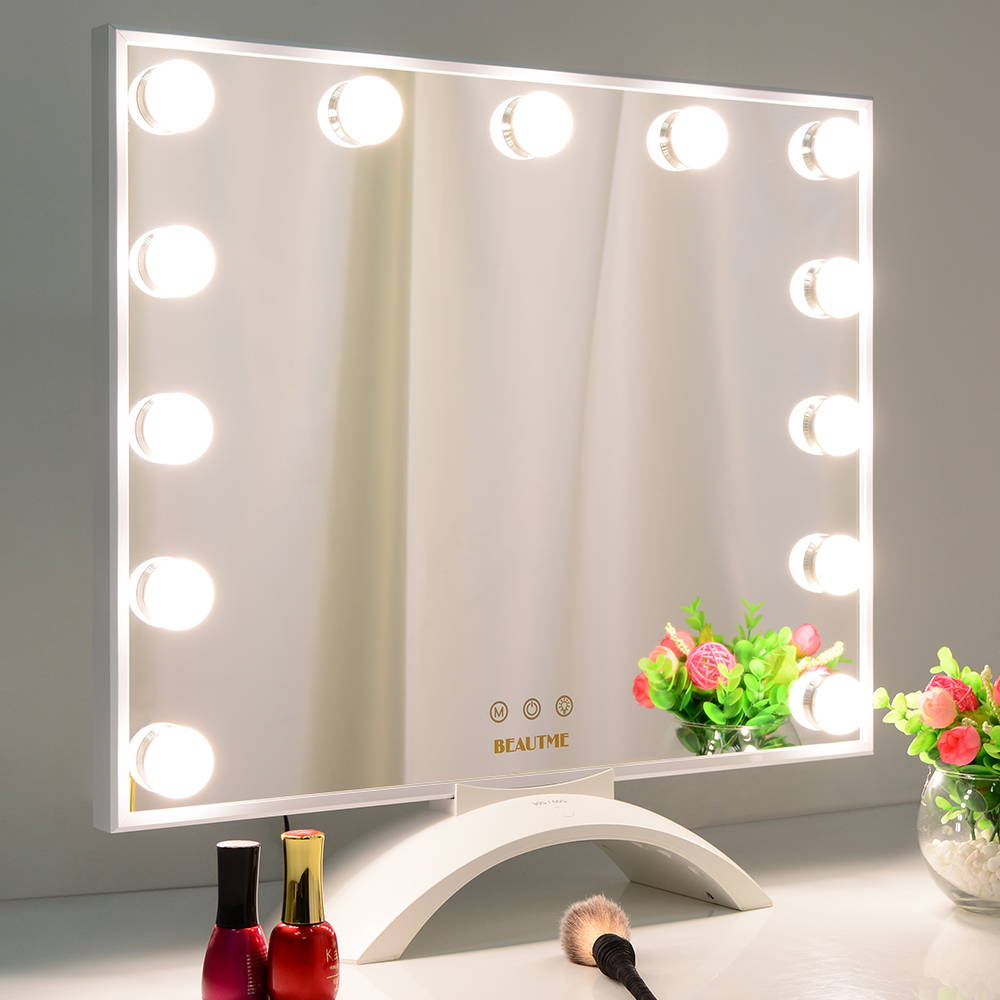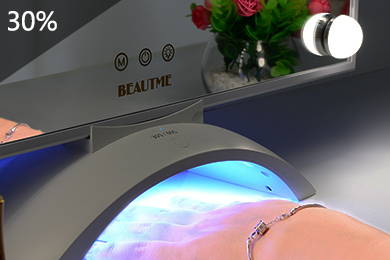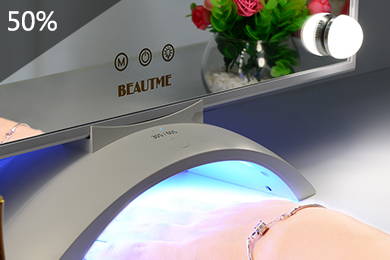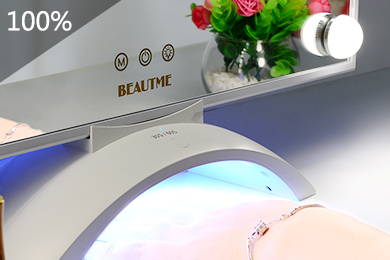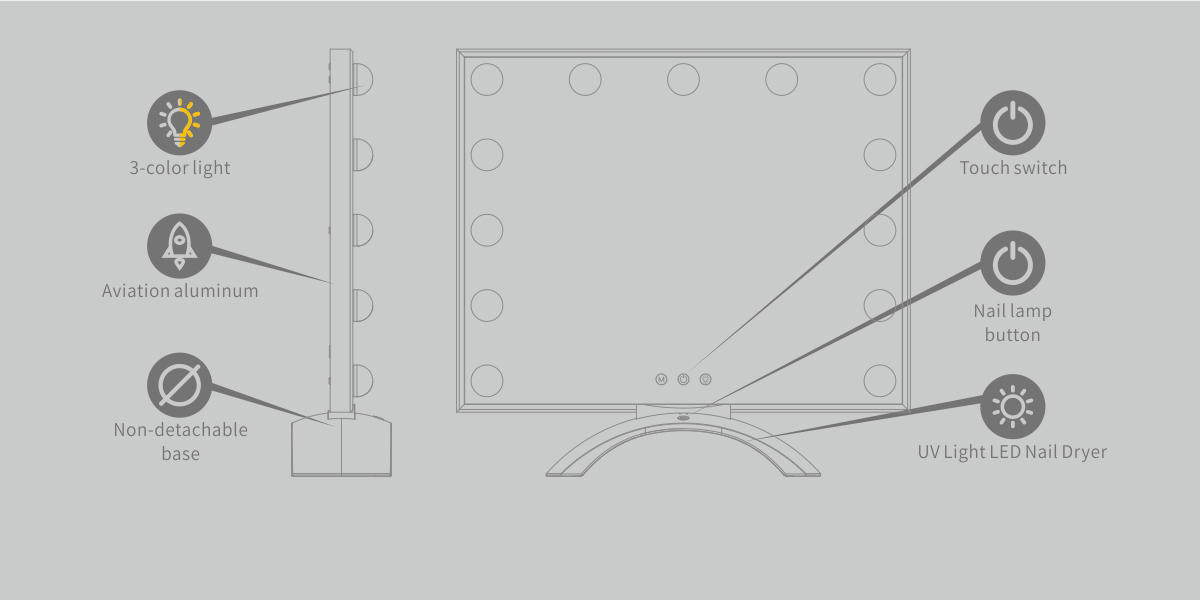 Give yourself the best gift
The advanced nail dryer with a variety of functions will be the best gift matched with vanity mirror. With a new professionally designed LED dual light source, the nail dryer can be used to cure all kinds of nail glue! Its light is closer to white light and reduce damage to eyes and skin. Whether it is used for nails, make-up, dry hair, etc. it can make it.
The Number Of Lamp Beads Contained In The Bulb
Daylight 6500k / Natural light 4800 / Warm Light 3200k
The Number Of Lamp Beads Contained In The Bulb
Daylight 6500k / Natural light 4800 / Warm Light 3200k