See yourself in the best light
Smart touch sensor function, adjustable brightness. warm yellow and daylight white could be convert freedom. it closely simulates natural sunlight, you can see subtle variations in your makeup color and always know see yourself in the best light.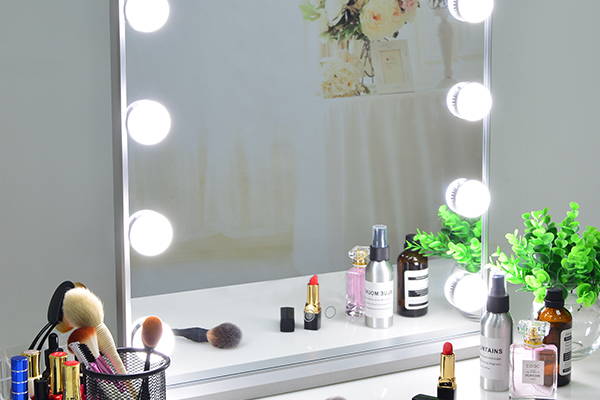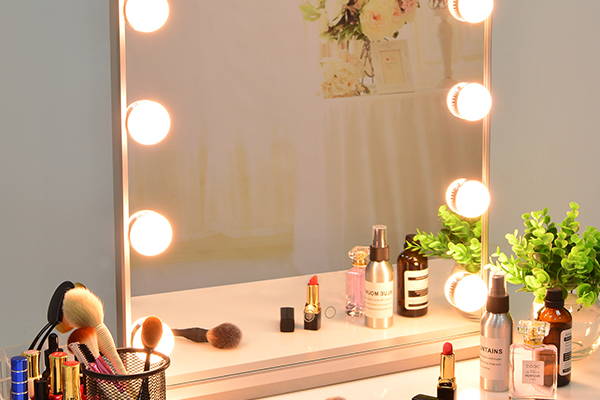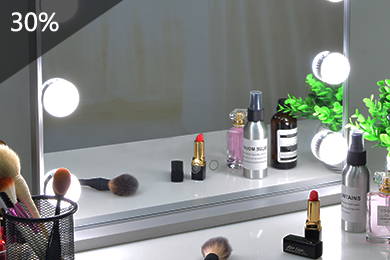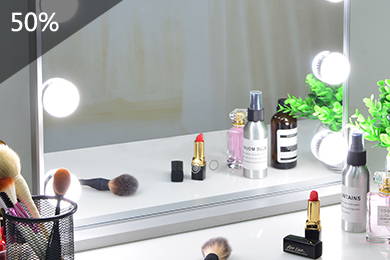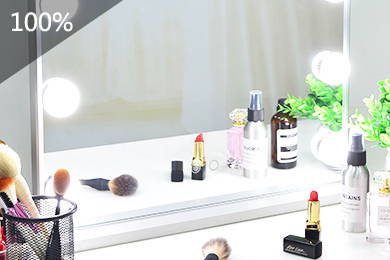 Large Hollywood Vanity Mirror
Desktop or Hanging Wall Mounted Lighted Vanity MirrorFor Women And Girls, Having Such A Vanity Mirror Is Their Dream. Professional Vanity Mirror with Lights choose the light closing to the light of the day, to better grasp the degree of shade. Suitable for personal makeup, professional makeup, dressing mirror, hair salon. 14pcs dimmable led bulbs, perfect to be usded for Cosmetic, clean-shaven, Dressing and Dry Your Hair. Yellow warm lights and daylight can be adjusted as you needed, Keep your beauty always.